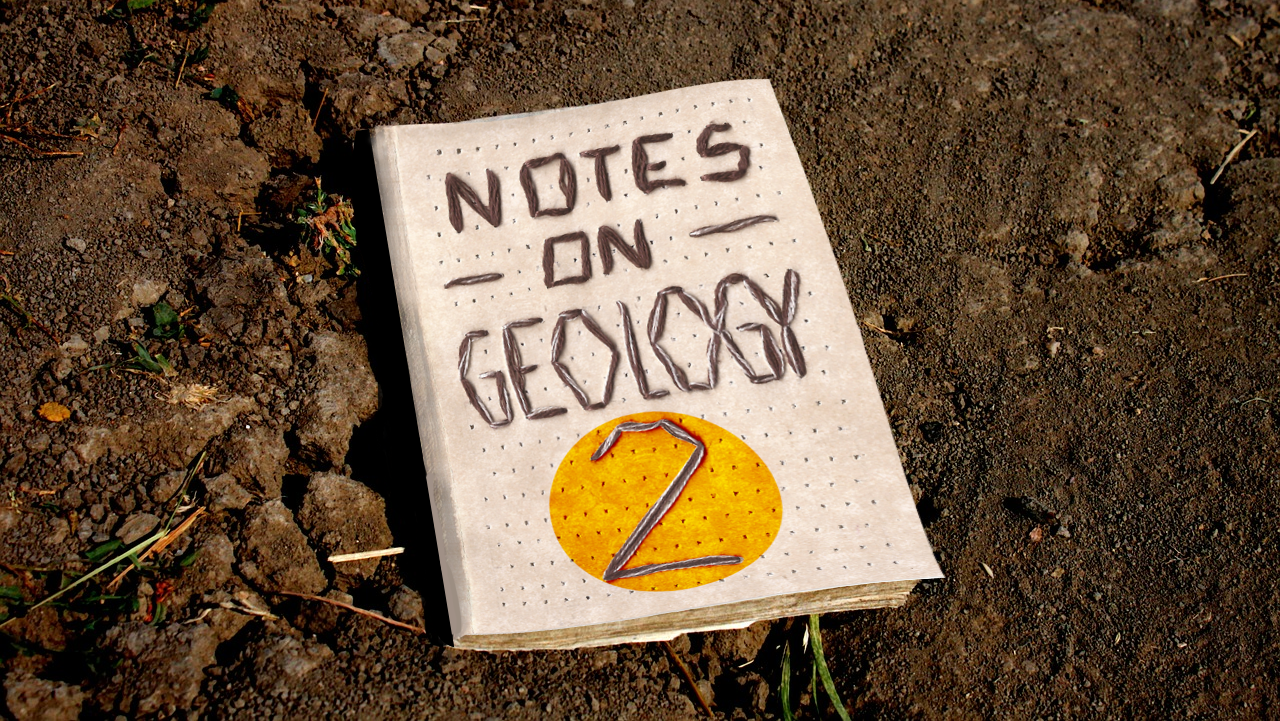 Notes on Geology
YOU'VE FOUND THIS BOOKLET OF NOTES ON THE DIRT
Are you going to find its owner?
Are you using it for sightseeing the places it describes?
Are you trying to discover something around these lands and its information could help you?
Oh, it says "2" on its cover. Are you trying to find part 1?
Is it a part of a quest?
Has someone left it for you?
...
------------------------------------------------------------
GENERAL INFO
This is a retrofuturistic system agnostic graphic asset for your roleplaying sessions, based on geology graphics. Set on a distant future Earth, after various climatic crises led the population to go back to a simpler, more environment-friendly way of life.
Use it for inspiration on locations or worldbuilding, for handing it to other players as additional information, or just for taking a look at some mixed media graphics!
You can download this 8 page zine. Its layout is based on One Page Zine's. Print it and follow the steps detailed there to fold it.

ABOUT THE FICTIONAL AUTHOR
Here are some details I thought about while designing the zine, just in case you want to know more about them:
Geoarcheologist from Mars, obsessed about primitive utensils and structures from 2000~ on Earth that somehow hadn't decomposed.
They used a fingerprinter to make their notes: a little machine inserted into their index that allows writing freeform or with any font, copying or scanning. They modified theirs to be able to sew and embroider too.
They know a pretty unknown myth about programming machines evolving from sewing sequences, so they are trying to go back-to-roots learning to use their fingerprinter to sew and embroider.
Download
Click download now to get access to the following files:
Notes on Geology 2 - A4.pdf
9 MB